Three takeaways from VivaTech 2022
VivaTech, one of the best tech conferences in Europe, is built upon innovation, igniting the startup ecosystem to bring ground-level impact to business and society.
VivaTech, one of the best tech conferences in Europe, is built upon innovation, igniting the startup ecosystem to bring ground-level impact to business and society. This conference brings together innovators to share inspiration across industries. It is no secret that unique opportunities emerge when diverse technologies and people converge in the same environment.
Thanks to Choose Paris Region, I attended VivaTech 2022, which took place in Paris from 15 to 18 of June. It was such a grand showcase of the latest technology products and an inspiration spot where we could hear from global leaders and network with a diverse group of decision-makers. There were about 2000 exhibitors, more than 40% of which were international startups. India was the "country of the year" which is home to 100 unicorns and talked about innovating for over a billion people.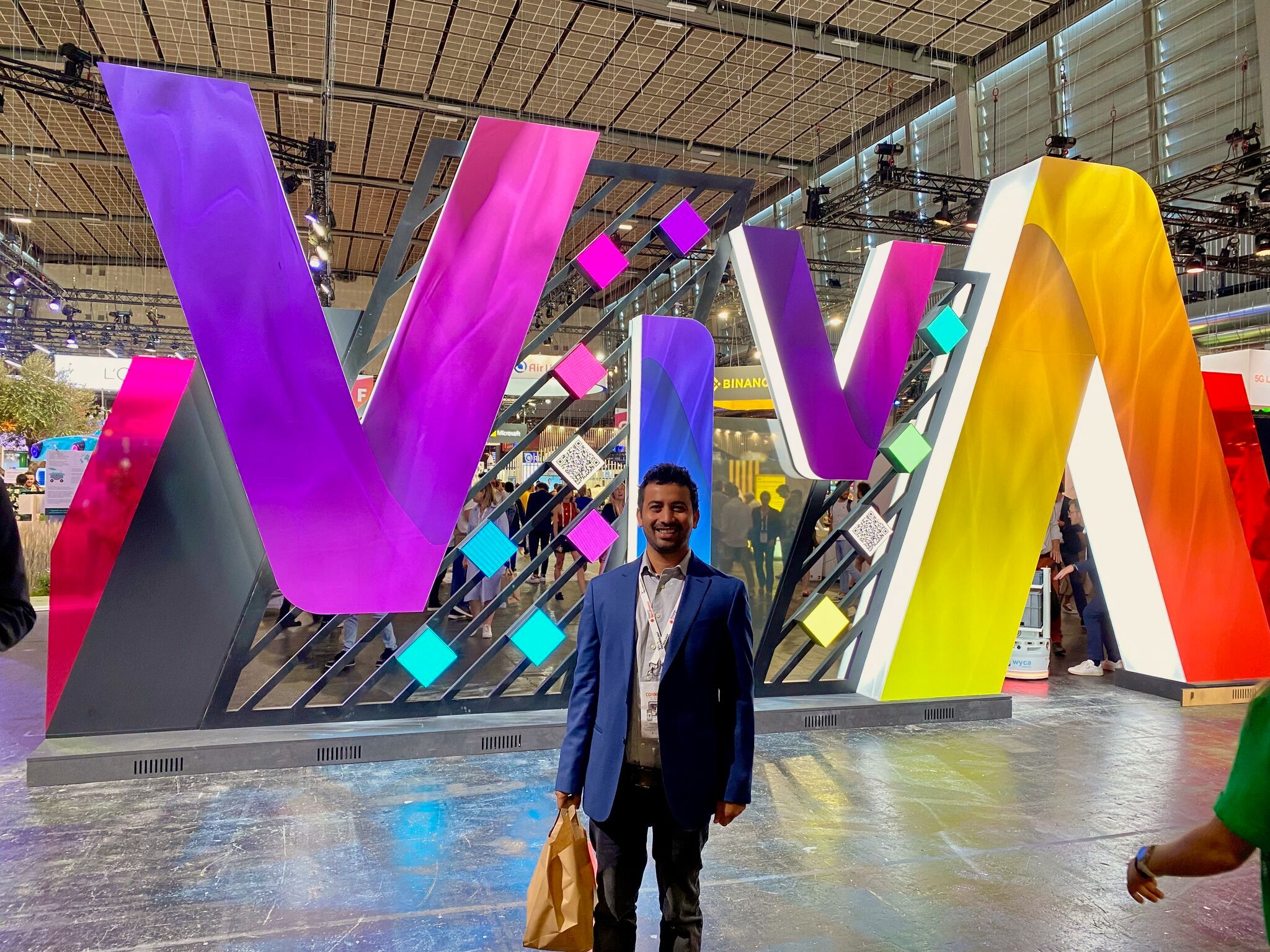 During these four days, everyone got to learn about the past, present and future of technology and startups. Did you know that the word "entrepreneur" originates from France? Even though being an "entrepreneur" is trendy nowadays, historically, it was not a well-perceived occupation among French people due to the great financial uncertainty that came with it. Still, entrepreneurs marched on, finding creative ways to grow, and now entrepreneurship is associated with innovation and new business models. Looking ahead in the deep tech scene, what we are witnessing is a way forward for a sustainable future.
THREE TAKEAWAYS FROM VIVATECH 2022
1. Road to Net-Zero
As the carbon footprint has skyrocketed worldwide in the last 3 decades, collaborative innovation is absolutely necessary. From startups to scale-ups, together with established companies, we all are making significant progress in tackling this challenge. Electrification is one way to reduce carbon emissions, given that energy generation is clean. At VivaTech, there were inspiring showcases such as green hydrogen, urban air taxi and futuristic biopod, among many others.
2. Deep tech pushing forward
When the whole world stopped in 2020, deep tech came to the rescue with tangible scientific discoveries to roll out vaccines. The scientific community, which was behind the scenes, is now getting visibility with cutting-edge research that makes an immediate impact. This trend is clearly visible in Deep tech startups, increasing 30% in 2021 compared to the previous year, in many promising areas such as Biotech, food tech, and cleantech, just to name a few.
3. The future of the internet with Web3 & Metaverse
The use of the internet has fundamentally changed since the dot com world began. From the information era to user-content based, the internet is now owned by a handful of big corporations. These corporations have control over how we consume and share the content on the internet, posing a serious threat to our evolution. Here comes the web 3.0, where decentralization of power over the internet happens. Blockchain, cryptocurrency, and NFTs are early signs of this new generation of the internet. These web3 technologies will have a much bigger impact in the metaverse, where we would experience 3D virtual worlds in the new digital economy.